Excellent Dental Services
Our team at the dental practice of Ortega Dental Winter Park is full of dedicated, friendly and experienced professionals. We love what we do, and we love helping our patients feel comfortable and confident with their smiles. We invite you to get to know our team so you can feel more like the family we consider you to be. Our dentist and team members look forward to giving you and your family the high-quality dentistry in Winter Park, Florida, that you deserve! You can meet our team members below, and we invite you to call 407-645-3636 for your appointment.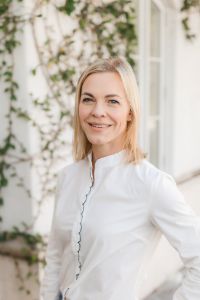 Dr. Jennifer Ortega has been making people smile for over 10 years with her ability to provide exceptional dentistry in a caring environment. She began her journey to dentistry at Davidson College, where she received her Bachelor of Arts while also playing Division I volleyball with her identical twin sister. She completed her Doctor of Dental Medicine degree at the University of Florida College of Dentistry, where she graduated with honors. Dr. Ortega is a member of the Dental Society of Greater Orlando, the Florida Dental Association and the American Dental Association®. She has had the honor of being listed as a Top Dentist since 2010. She is also an alumnus of the Pankey Institute and Spear Education, two prestigious advanced dental education centers.
Dr. Ortega loves living and practicing in Winter Park. In her free time, she can be found at Walt Disney World or the beach with her daughter.
Meet Our Team