Excellent Dental Services
Our team at the dental practice of Ortega Dental Winter Park is full of dedicated, friendly and experienced professionals. We love what we do, and we love helping our patients feel comfortable and confident with their smiles. We invite you to get to know our team so you can feel more like the family we consider you to be. Our dentist and team members look forward to giving you and your family the high-quality dentistry in Winter Park, Florida, that you deserve! You can meet our team members below, and we invite you to call 407-645-3636 for your appointment.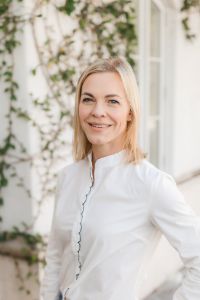 Dr. Jennifer Ortega has been making people smile for over 10 years with her ability to provide exceptional dentistry in a caring environment. She began her journey to dentistry at Davidson College, where she received her Bachelor of Arts while also playing Division I volleyball with her identical twin sister. She completed her Doctor of Dental Medicine degree at the University of Florida College of Dentistry, where she graduated with honors. Dr. Ortega is a member of the Dental Society of Greater Orlando, the Florida Dental Association and the American Dental Association®. She has had the honor of being listed as a Top Dentist since 2010. She is also an alumnus of the Pankey Institute and Spear Education, two prestigious advanced dental education centers.
Dr. Ortega loves living and practicing in Winter Park. In her free time, she can be found at Walt Disney World or the beach with her daughter.
Meet Our Team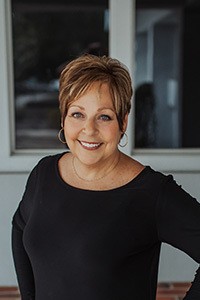 Julie has been in the dental field for over 30 years. She lived in Columbus, Ohio, and is an Ohio State University Buckeye fan. She moved to central Florida in 1999, and she enjoys volunteering on several community boards and spending time with her husband and family. She is blessed with four grandchildren, all of whom bring her much happiness.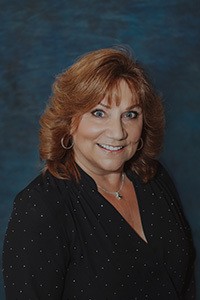 Mary graduated from the State University of New York in 1985 and moved to central Florida in 1991. She is the mother of two wonderful men and lots of pets. In her free time, she enjoys working with animal rescue and gardening.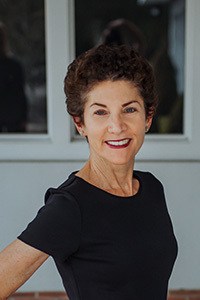 Dina-Marie
Dental Hygienist
Dina-Marie was born in Winter Park, Florida, and has been a hygienist for over 39 years. She went to the University of South Florida and St. Petersburg College for dental hygiene. She enjoys playing golf, working out, going to the movies and traveling.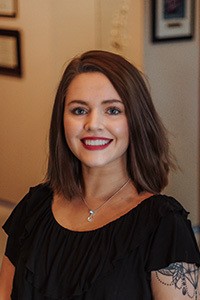 Brianna is originally from Philadelphia, Pennsylvania, but has lived in Winter Park for most of her life. She is a Winter Park High School graduate and a Winter Park Crew alumna. Brianna graduated from Orlando Technical College Dental Assisting School in 2015. In her spare time, she enjoys being with family, painting, practicing her music and going to local farmers' markets.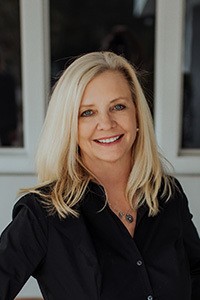 Linda
Treatment Coordinator
Linda was born and raised in Orlando. She has been in dentistry since 1985 and enjoys working with patients and her co-workers. She attended Valencia College for finance, and she graduated from Florida Southern College, where she studied dental lab and dental assisting. Linda has two children and enjoys spending time with her family, riding bikes, reading mystery novels and going to the beach on weekends.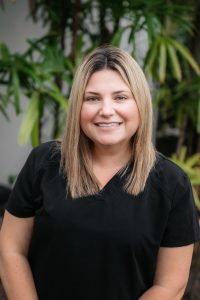 Kellee was born and raised in the beautiful state of Florida. She holds a Bachelor of Science from the University of Tennessee. With more than 18 years of experience in dental hygiene, she enjoys every minute of making people feel great about their smile. She loves helping people feel better about themselves through education and a sense of humor.
When Kellee is not cleaning teeth, you can find her gardening, playing with her dogs or hanging out with family and friends.
She lives by this quote from Frank Sinatra:
"When you're smilin', the whole world smiles with you."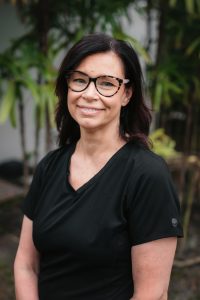 Anna Maria was born in New York, but grew up in Germany and moved back to the states in 1982. Feel free to practice your German with her. She graduated from Florida Southern College Dental Assisting Program in 1986. As a curious detail, Anna Maria and Linda graduated together as dental assistants and life brought them back together at Dr. Ortega's practice. She is very attentive to detail and aesthetics of a beautiful smile. Her immense dental knowledge and desire to help you achieve an amazing smile is a compliment to our effort in giving you the best dental treatment! She loves anything Harry Potter and dogs so please keep your pups away from her as she is not allowed to bring more dogs home.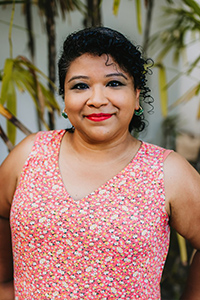 Lis was born in El Salvador, but grew up in Los Angeles, California. At 12 years old she had a bad dental experience and encountered a dental assistant that helped calm her anxiety. That experience motivated her to get into the dental field to help people. She attended Pasadena City College and graduated as a dental assistant in 2001. Her love and passion for dentistry is her motivation to give you the best dental visit possible. She has been living in Florida since 2003 where she met her husband. When she is not in the office she is either reading a good fiction law book, at the beach, or visiting a museum. Don't be surprised to catch her watching videos of teeth on her phone. She is a dental nerd and quite proud to admit it!